KARMEL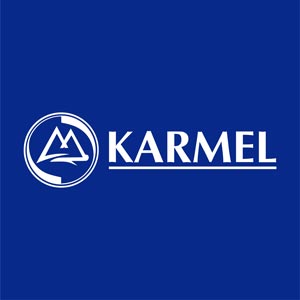 The representative of the Exhibitor:
Karmalita Mykola
Director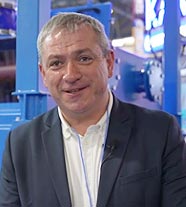 KARMEL is a leading manufacturer of concrete production equipment.
The company supplies all the necessary equipment for the business of concrete production and concrete products on a turnkey basis.
The KARMEL company specializes in the production of concrete plants of various configurations, as well as a wide line of related equipment. Installation and debugging services are provided, as well as full technical support.
The total area of the company's industrial premises in Ukraine and abroad is about 20,000 square meters. The company has all the necessary equipment for the production of various components, parts and metal structures.
The KARMEL company has been present on the market since 1995, specializing in the production of concrete production plants, concrete mixers and related equipment, as well as the design and construction of residential and industrial buildings.
The company's representative offices are located in the following countries: Poland, Moldova, Kazakhstan, Georgia.
We offer:
Concrete mixing plants
Our company manufactures and supplies concrete mixers of various types with a volume from 185 to 1,500 liters, and we also offer a wide selection of additional options.
Concrete mixers
We manufacture and sell lines for the production of paving slabs, blocks, concrete glossy fences, waste sorting, and tire cutting on favorable terms.
Production lines
We offer equipment for processing and sorting household waste from 10 to 30 tons per hour.
Sorting lines for waste
We manufacture both typical silos for cement, sand and inert materials, as well as custom ones. We offer them in the standard configuration, as well as with additional options at the request of the client.
Bunkers, silos, warehouses for loose materials
Address:

117A Romana Shukhevicha Str.

Сity:

Khmelnytskyi

Country:

Ukraine

Website:

https://karmel.eu.com/en

Phone:

+380673510615

Mobile:

+380677705300

Statistical classification of economic activities (NACE):

(23.63) Manufacture of ready-mixed concrete, (23.69) Manufacture of other articles of concrete, plaster and cement, (25.11) Manufacture of metal structures and parts of structures, (28.92) Manufacture of machinery for mining, quarrying and construction

Classification of goods and services: Reinforced concrete products
Machines and equipment for concrete work
Concrete works
Works on assembling prefabricated reinforced concrete and concrete structures and other non-metallic structures
Cementing materials, dry building mortars