SUPERSEO™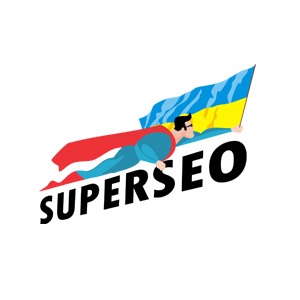 The representative of the Exhibitor:
Lipsky Anton
Project Director
The SuperSEO™project specializes specializes in integrated Internet marketing, namely the integrated promotion of goods, services, companies, brands, projects, websites, online stores, marketplaces, etc. on the Internet. As practice shows, an integrated approach to Internet promotion allows you to achieve maximum efficiency.
Among the services offered by SuperSEO™project:
★ Integrated Internet marketing - the creation and implementation of complex programs in the cycle of goal - implementation - evaluation of the result - adjustment of actions;
★ Creating websites of varying complexity;
★ Creation online stores of varying complexity;
★ Website audit (technical audit, search audit, usability audit, security audit);
★ Website optimization and search engine promotion (SEO);
★ Search contextual advertising — setting up and managing a contextual advertising campaign;
★ SEO copywriting - writing original text materials with subsequent search engine optimization;
★ Video advertising on the Internet (creating videos, posting videos on the network of popular portals and online publications, promotion in Yuotube);
★ Promotion in social networks and reputation management;
★ Internet PR activity: writing and publishing press releases, post-releases, writing analytical and review articles;
★ Placement of information in Internet: web catalogs, bulletin boards, information portals, blogs.
★ Advertising on web portals
Seven reasons to partner with a SuperSEO™project:
★ official activity since 2004;
★ financial guarantees on the basis of an agreement;
★ innovative methods of promotion;
★ integrated and individual approach;
★ the ability to promote your site in the TOP-10 search engine of any country in the world;
★ competitive prices, which are usually below the average market level of the cost of providing such services.
Address:

29, Milyutenko Str.

Сity:

Kyiv

Country:

Ukraine

Website:

https://superseo.com.ua

Phone:

+380443519444

Mobile:

+380638118626

Statistical classification of economic activities (NACE):

(62.01) Computer programming, (62.02) Consulting on informatization issues, (63.11) Data processing, hosting and related activities, (63.12) Web portals

Classification of goods and services: Web design
Search Engine Optimization
Social Media Marketing
Advertising on web portals
Creating websites
Creating Online Stores
Audit sites
Web-conference
Web copywriting
Video advertising on the Internet
Internet Branding
Internet PR