AMTEH INTERNATIONAL SRL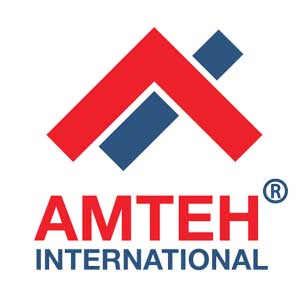 The representative of the Exhibitor:
Preda Georgeta
Contract coordinator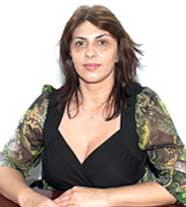 AMTEH INTERNATIONAL is a company specializing in engineering projects in the field of ventilation, air conditioning, heating and plumbing. AMTEH INTERNATIONAL is a Mechanical Contractor (HVAC-R and Plumbing). AMTEH INTERNATIONAL is an integrator of installations intended for residential and industrial buildings and provides implementation of HVAC-R and plumbing projects.
AMTEH INTERNATIONAL produces at its own production facility in Alexandria standardized elements, as well as non-typical components for objects that require a special mode of operation (hospitals, pharmaceutical objects, commercial vessels and industrial production workshops).
AMTEH INTERNATIONAL offers the best technical solutions for the implementation of projects aimed at industry. The company develops new technologies and finds solutions for the integration of rolling equipment in the ergonomics of residential premises, clinics/hospitals, office buildings and industrial premises.
AMTEH INTERNATIONAL offers:
Quality services - implementation of special projects, with unique materials and technical solutions
Direct contact with clients - we respect them and treat them with professionalism and seriousness, each project is important and is the business card of the company of our profile.
Company development - we strive to adapt our offer to market requirements, make our staff more efficient.
In this way, we manage to increase our turnover from year to year and build a brand on the engineering market in Romania and in the world.
Seriousness – We have a strong and reliable team that helps us guarantee the best quality to our clients and beneficiaries.
The results are those that reinforce the company's philosophy and best speak for the quality of our services and products.
AMTEH INTERNATIONAL has fully private capital and has been operating on the Romanian market for 16 years. Registered trademark since 2003.
Address:

Str. Radu Voda Nr. 21, Sector 4

Сity:

Bucharest

Country:

Romania

Website:

https://www.amteh.ro/

Phone:

+40318056406

Mobile:

+40318056406

Statistical classification of economic activities (NACE):

(43.22) Plumbing, heat and air-conditioning installation

Classification of goods and services: Heating equipment
Sewer equipment
Works on the installation of process equipment
Works on the installation of internal engineering systems and equipment
Industrial ventilators
Air supply and exhaust system
Air ducts and accessories
Accessories for ventilation systems