Qunfeng Intelligent Machinery Co., Ltd.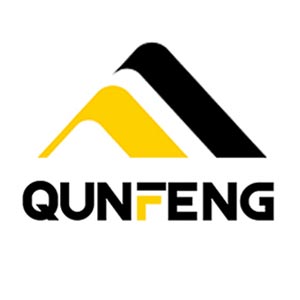 The representative of the Exhibitor:
Huang David
Export Manager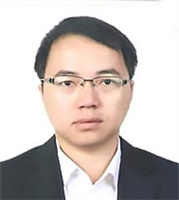 Qunfeng Intelligent Machinery Co., Ltd. was founded in 1995 and is engaged in the research, development, production, supply and service of building material machinery such as concrete block and brick production line, AAC cellular concrete block production line and construction waste processing equipment. With more than 20 years of continuous pursuit of excellence in design and manufacture, our company provides the global construction industry with a foundation to enhance their competitiveness by perfectly combining the theory of "smart technology" with the concept of "environmentally friendly and high efficiency".
Global Innovation System
We always strive to contribute to the development of cities through smart technologies. Our technical R&D working group consists of about 100 professionals in the fields of mechanical, hydraulic, electronic and building materials. We have established two Research Institutes and established good strategic partnerships with the most famous Chinese universities and research institutes. We have actively participated in the development and revision of more than a dozen national and industry standards for various products. We have won more than 200 invention, utility and design patents, and three provincial technical achievement evaluation tenders.
Products
Qunfeng has created and offers amazing block making machines with unlimited product potential. And has become the best supplier-exporter for customers from Asia, America, Europe and Africa, among Chinese block making machine manufacturers. Our products are: building block machine, aerated concrete block production line, light wall panel plant, concrete mixing equipment, terrazzo tile production equipment, waste block production equipment, cement sand tile molding machine, paving machine paving stones, cuber machine (machine for forming into cubes).

Global Service System
Qunfeng is China's leading building materials equipment manufacturer and provides its customers with high-end and world-class equipment with intelligent technology. Covering six continents with 7 overseas service stations and 24 domestic offices, Qunfeng has served 9,000 customers from 112 countries and regions with more efficient intelligent manufacturing equipment. Qunfeng has earned an excellent reputation in the world, its products are exported to high-level markets all over the world, including Asia, Europe, South America, Oceania, Africa and North America.
Address:

No.11,Zhitai Road,Quanzhou Economy & Technique Development Zone,Fujian

Сity:

Quanzhou

Country:

People's Republic of China

Website:

https://qunfeng.com

Phone:

+8659522356782

Mobile:

+8613959797683

Statistical classification of economic activities (NACE):

(28.92) Manufacture of machinery for mining, quarrying and construction

Classification of goods and services: