JNL, PPTE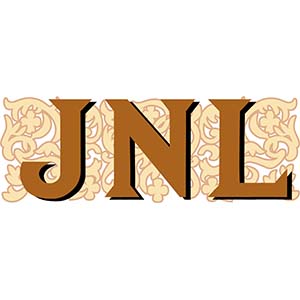 The representative of the Exhibitor:
Romanenko Tetiana
Marketing manager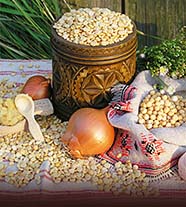 Manufacturer and exporter of grain products, Ukrainian enterprise "JNL", founded in 1992. The enterprise has many years of established trade and production traditions. During the period of work, the status of a reliable supplier was acquired and confirmed not only among Ukrainian, but also among foreign buyers.
PPTE "JNL" is a member of the Chamber of Commerce and Industry of Ukraine and the Chernihiv Chamber of Commerce and Industry. He is also a member of the all-Ukrainian public organization "Association of Taxpayers of Ukraine", a member of the regional association of employers' organizations "Sivershchyna", an associate member of the European Business Development Association.
Currently, the company supplies products to the CIS countries, the European Union, Asian countries, the Middle East and others. We cooperate only with the best transport companies, thereby ensuring prompt delivery of goods by road, rail and sea transport around the world.
We offer deliveries of the following types of products:
• Pea flour (UKTZED/HS code 1106100000)
• Ground peas (chopped, whole) (UKTZED/HS code 0713109000)
• Pearl barley groats (UKTZED/HS code1104290400)
• Wheat flour (UKTZED/HS code 1101001100)
• Rye flour (UKTZED/HS code 1102100000)
• Millet (white, yellow, red) (UKTZED/HS code 1008200000)
• Peas (yellow) (UKTZED/HS code 0713109000)
We guarantee compliance with the quality indicators of the goods delivered in accordance with the DSTU, TU of Ukraine and customer requirements. The enterprise has a production and technical laboratory accredited by UkrSEPRO, an ISO 22000: 2018 food safety management system has been implemented and confirmed by the certification body of TUV SUD Management Service GmbH.
We work for regular clients under long-term contracts.
We hope for mutually beneficial cooperation.
We are waiting for your counter offers.
Address:

57, Ivana Mazepy Str.

Сity:

Chernihiv

Country:

Ukraine

Website:

https://jnl.ua/

Phone:

+380462672100

Mobile:

+380462672100

Statistical classification of economic activities (NACE):

(10.61) Manufacture of grain mill products

Classification of goods and services: Plant products