PPTE "JNL" has resumed its work!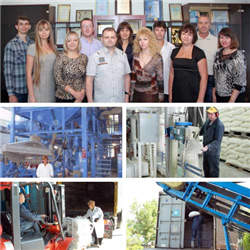 04 December 2022 | JNL, PPTE

Dear customers and partners, we officially inform you that from May 2, 2022, PVTP "JNL" resumed its work!
From the first days of the introduction of martial law throughout the territory of Ukraine, a significant part of the production of the PVTP "JNL" industrial complex was transferred to the needs of the Armed Forces of Ukraine, Terro-defense and the civilian population.
Like other manufacturers, PVTP "JNL" industrial plant helped the public, volunteers: distributed products for free, took people out of Chernihiv, helped the elderly.
We do everything that depends on us to the maximum and are ready for cooperation.
All news Exhibitor