RUSSIAN BUSINESS - BOYCOTT!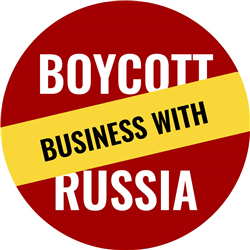 On February 24, 2022, the Russian treacherously attacked Ukraine, violated all international agreements, all norms, and all moral principles. Pensioners, children and their parents have died and continue to die, cities and villages, religious and infrastructure facilities, including hospitals, schools, kindergartens, have been destroyed. Millions of people have been forced to leave their homes, many people are suffering every day. This war is not and cannot be justified!!!
Our company is from Ukraine, so we officially declare that for the period of military aggression of the Russian Federation against Ukraine, we do not work with Russian business, which finances this bloody war.
Glory to Ukraine! - Glory to the heroes!