Marketer.ua — information partner of the online exhibition portal Expo-Online.Center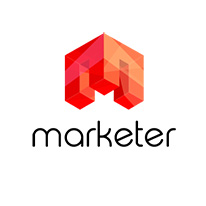 Marketer.ua is an online magazine about marketing and technology for business, startups and entrepreneurs.
Marketer.ua is a guide to the world of modern marketing and IT technologies, business ideas, psychological advice and life hacks, with the help of which you will easily understand the turbulent flow of information and be able to find exactly what you need to successfully promote your business, increase sales , professional and personal growth.
Marketer.ua is a personal analyst that will become a kind of fairway for you in the financial sphere, will help you navigate among the many latest market and advertising trends and always stay afloat.
Marketer.ua is a personal coach that can make you analyze the current situation, motivate you to take action in the future, and even sometimes give a magic kick to move you from a dead end.